Please come back soon....
Hoping to complete some Life Size Santa's- if time permits.
Life size Santa- "Workshop Santa" (below)
is Available through Playful Garden please contact Mimi if you are interested in this Santa.
Or if you would like a similar Santa made like this please contact me.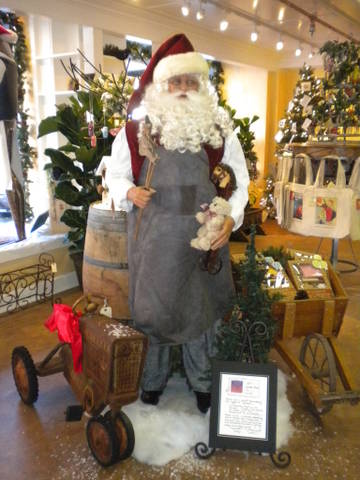 "Workshop Santa" above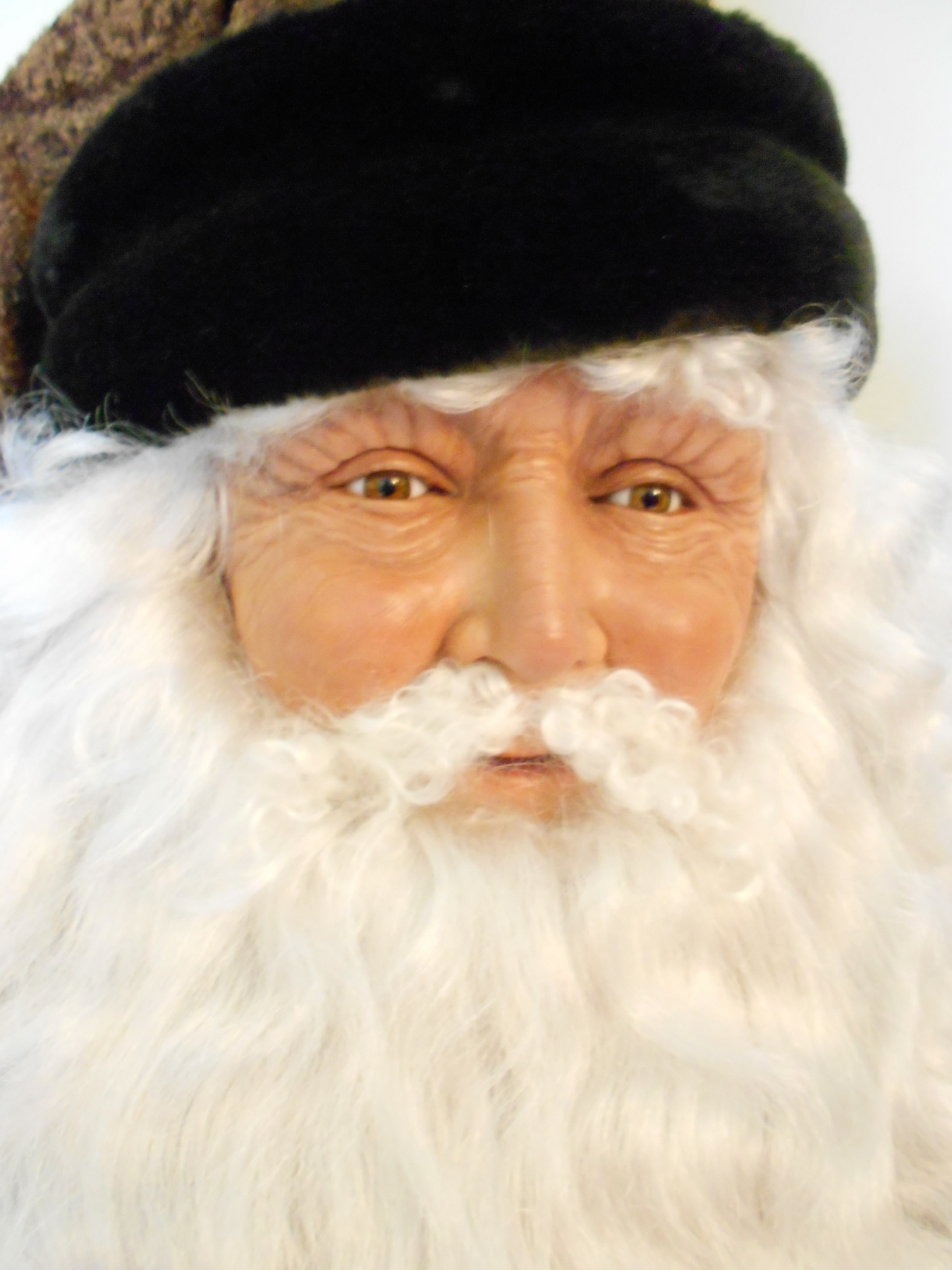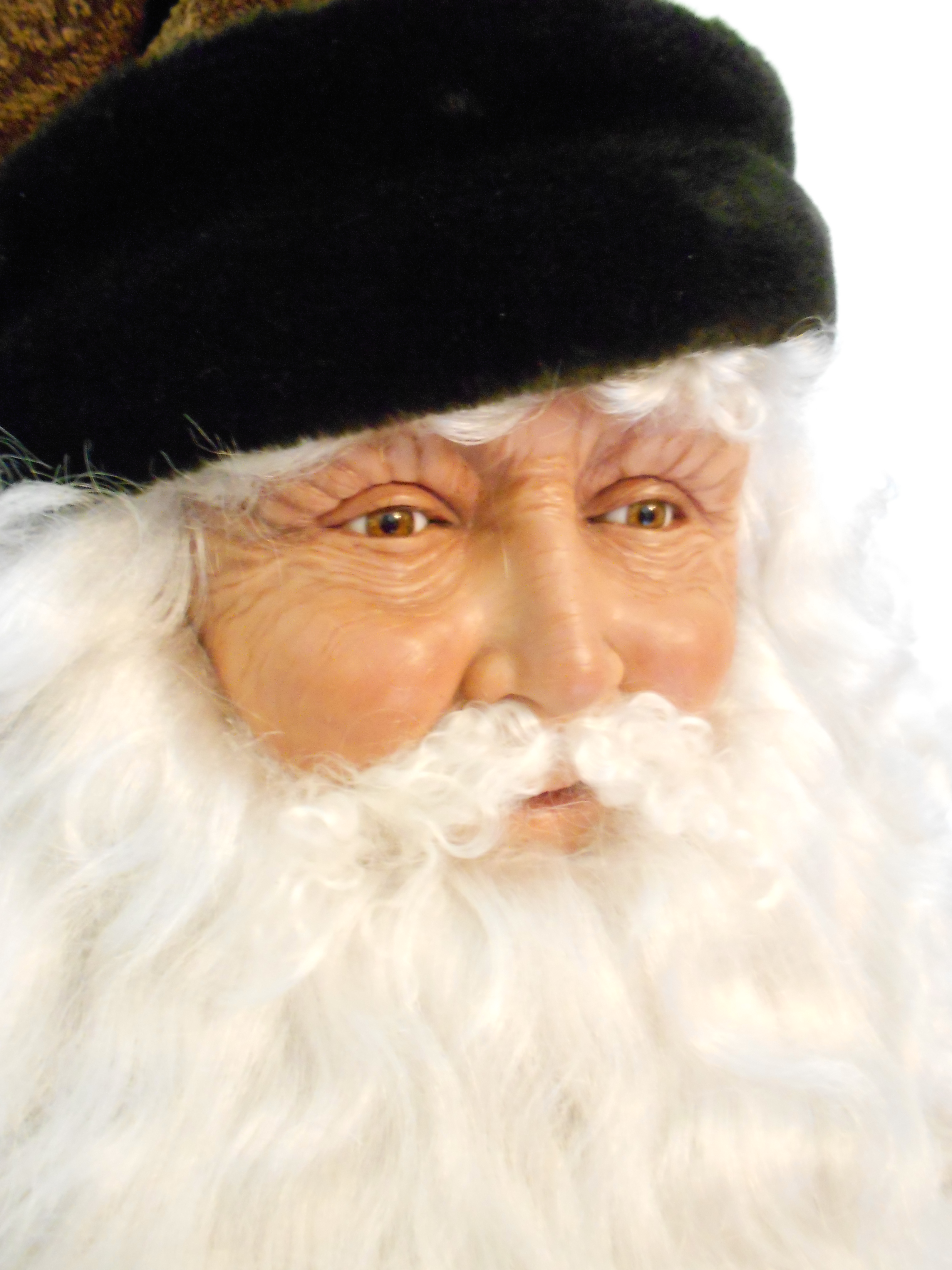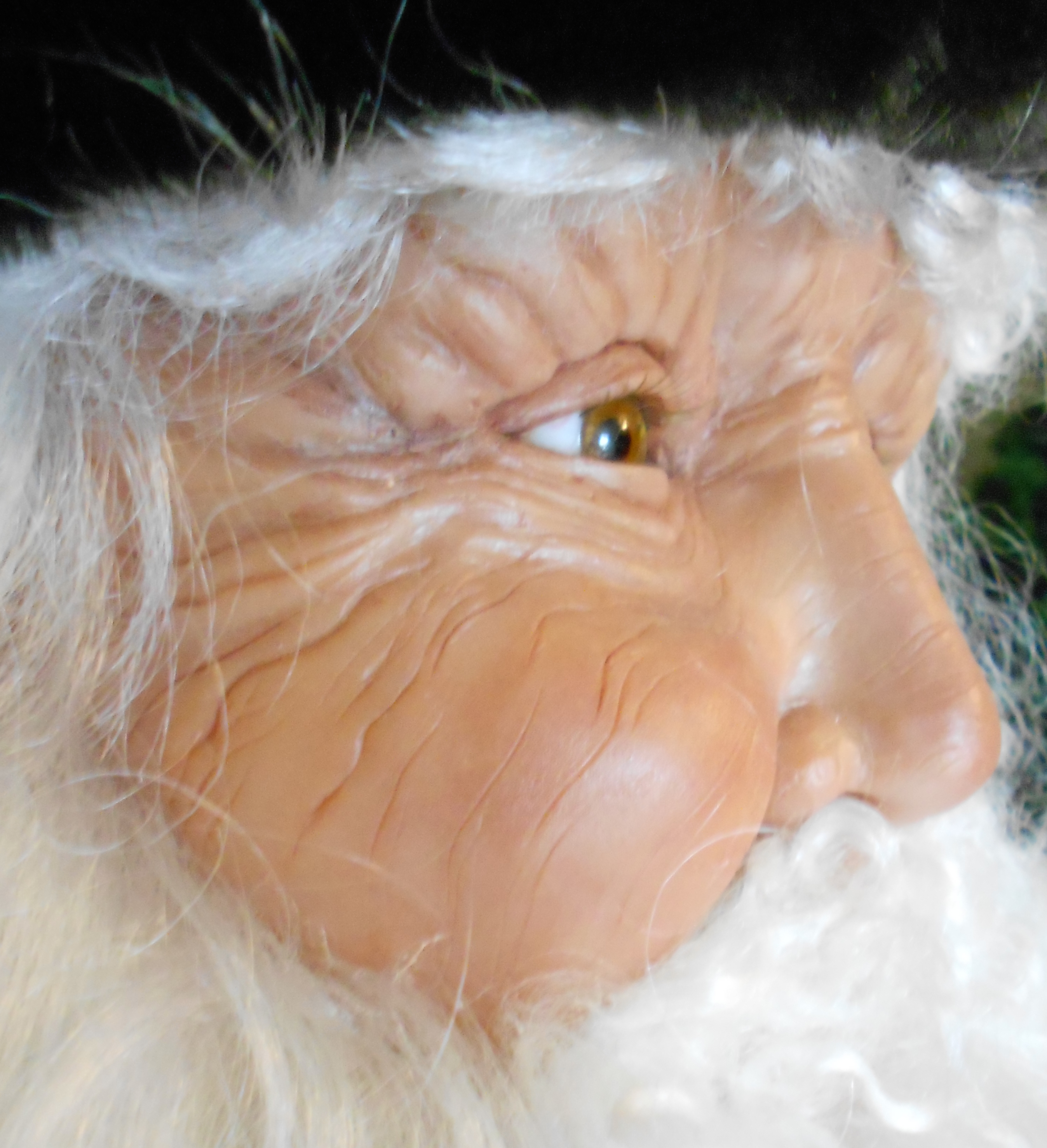 "Around the World" Life size Santa-above~ SOLD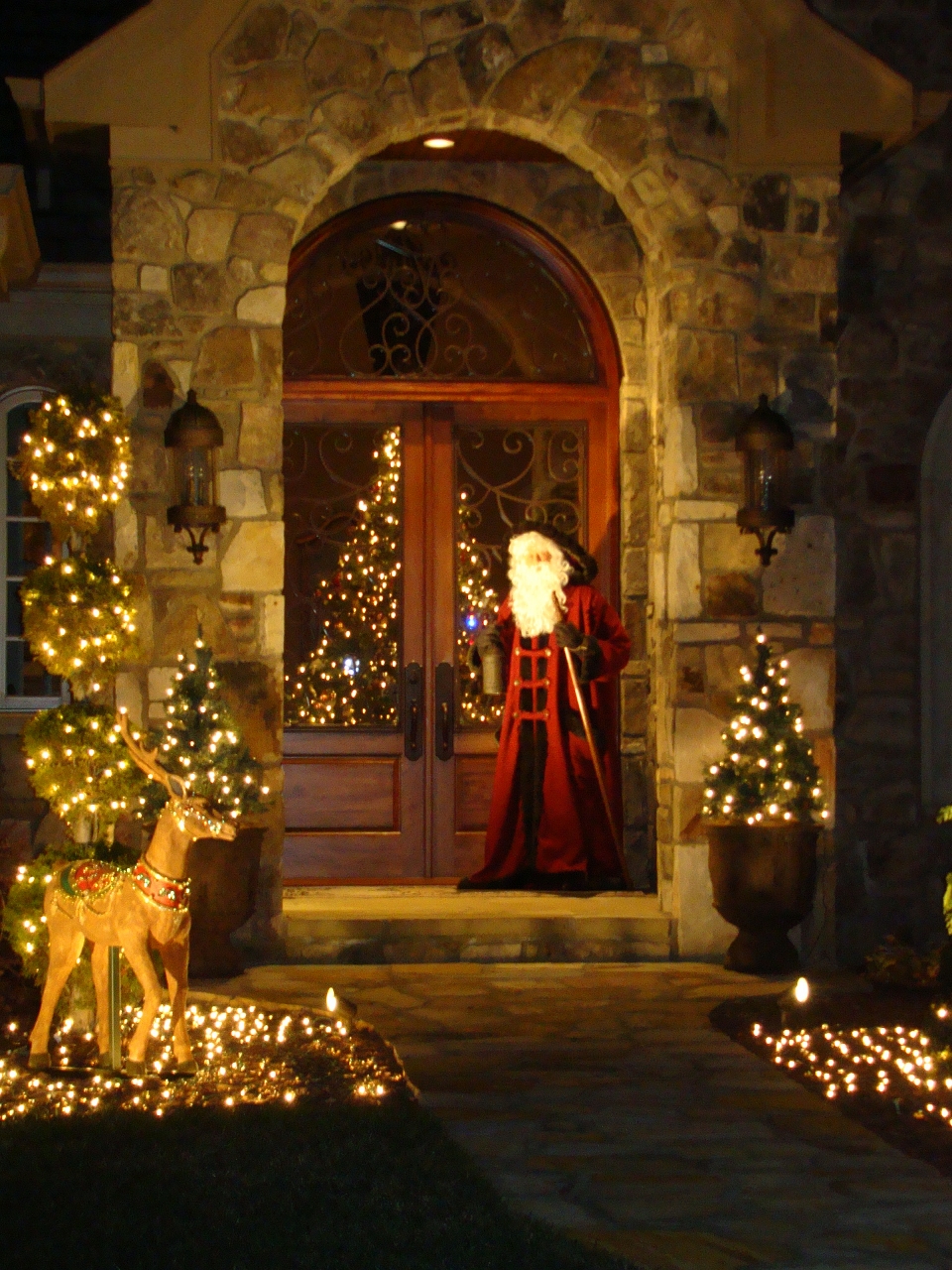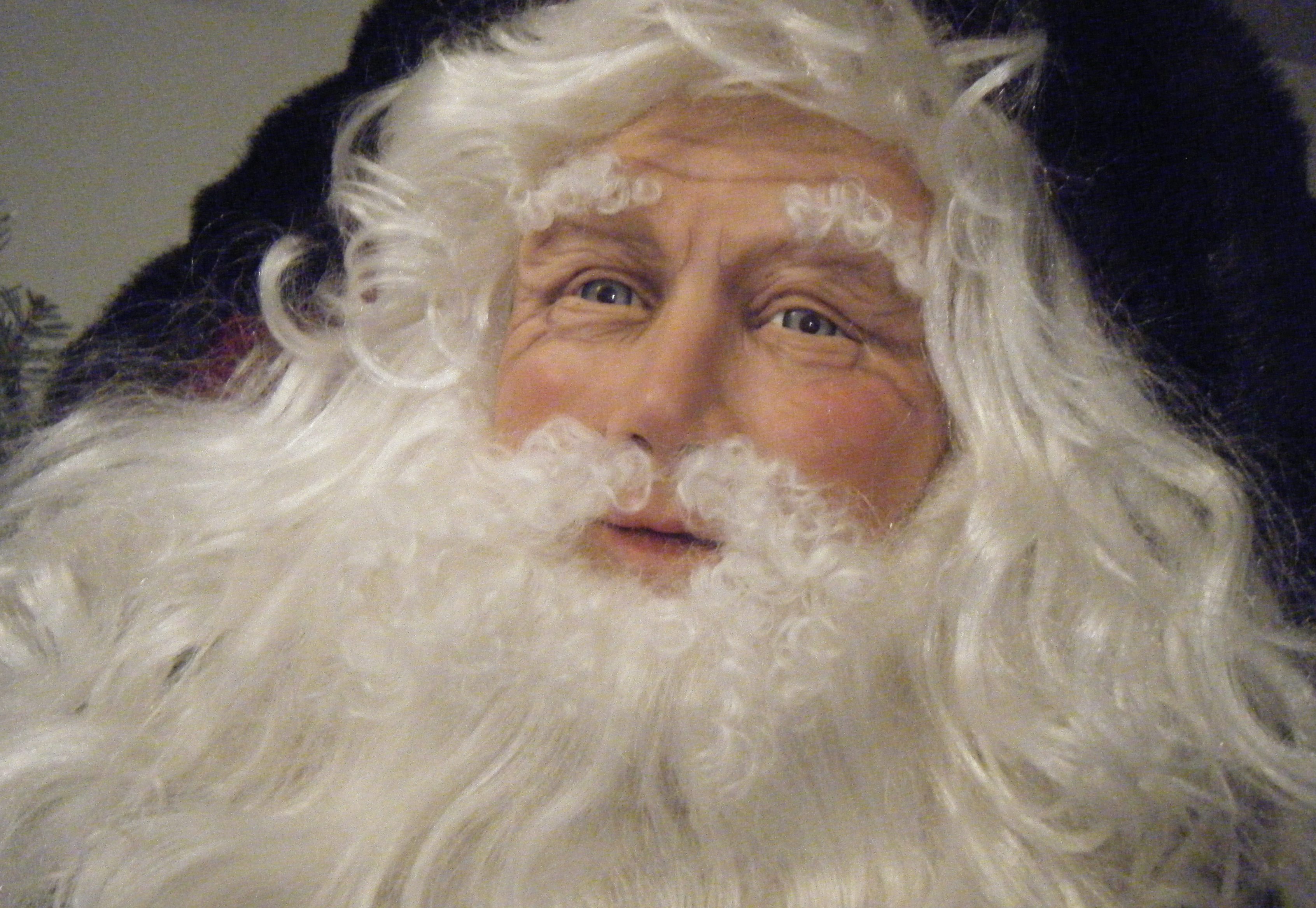 "Father Christmas" above SOLD
This Life size approx. 6' 0" tall is a One of a Kind Collectible Santa. His head is Hand-sculpted, using super sculpey clay. Head is started with a head armature, then clay is added, piece by piece, building out his facial features giving him his personality. NO MOLDS were used.... Santa has beautiful blue,
hand- blown glass eyes.
His long hooded coat is a very pretty deep red raised chenille fabric trimmed with brown faux fur. Black fox fur trims the edge of the hood. Antique gold buttons trim the front of coat. Santa has leather b lack boots He also has a dark red velour under dress belted at the waist and matching pants underneath.
Accessories include his tall handcarved wood spirit staff and antique lantern.
Shipped only inside the USA. freight shipping.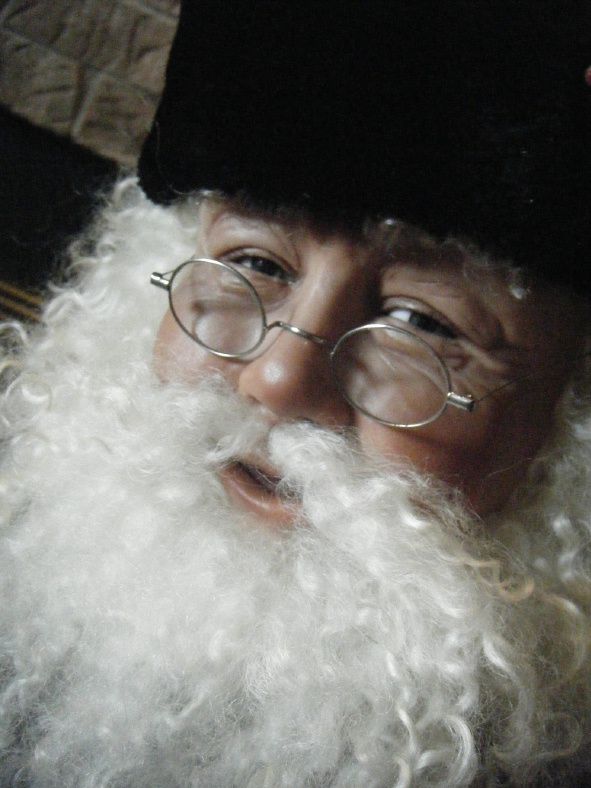 4' Santa "Jolly ole St. Nick" (above) SOLD
"Wonderful Life"-above
This is a Life size commission SOLD
This very majestic Father Christmas has a gentle expression on his face, hand-blown glass eyes (pretty dark blue) and his height is approx. 6'2"
He is dressed in a beautiful burgundy/brown fabric with an Old World style. Coat is long and hood is trimmed in gorgeous Brown Fox fur on hood... and brown mink trim down front of coat and also trimming sleeves. He wears brown leather boots and brown braided leather belt.
He holds a hand-carved wooden staff (of a Santa face), small bear and small evergreen tree with burgundy berries. The large wooden bead rosary has a antique silver cross and is so pretty.