New ~ Storybook Dolls . . .Now Available!
OOAK Alice Set: No time to say "Hello, Goodbye". I'm late, I'm late, I'm late.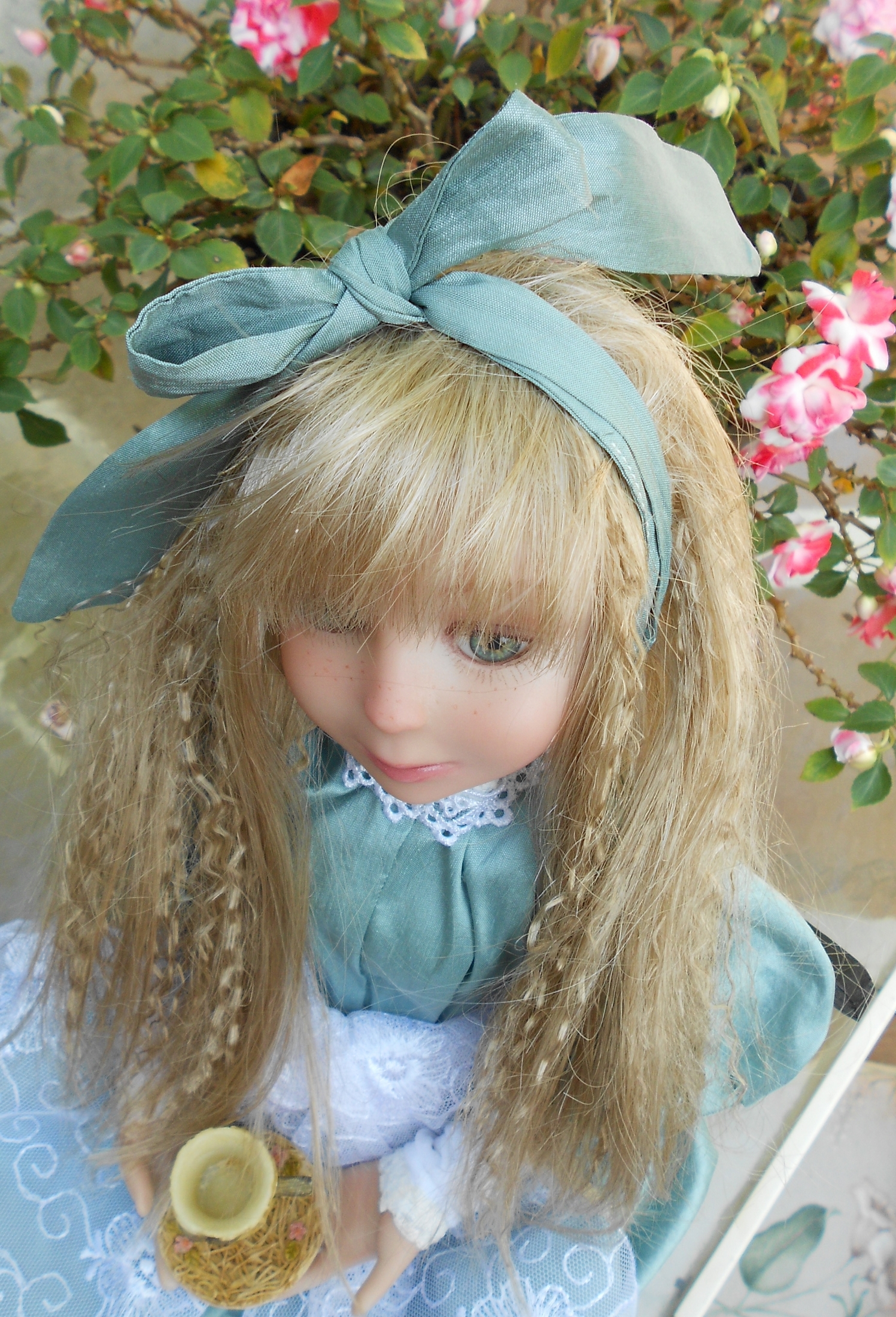 Sweet Alice is hand-sculpted, jointed and approx. 20" tall (if standing), she has glass eyes, blonde wig and she's wearing a pretty blue dress (SILK) with matching bloomers, and bow in her hair. Her dress is accented with a pretty white embroidered sash at waist. She wears long white stockings and black patent shoes. She is made of Resin.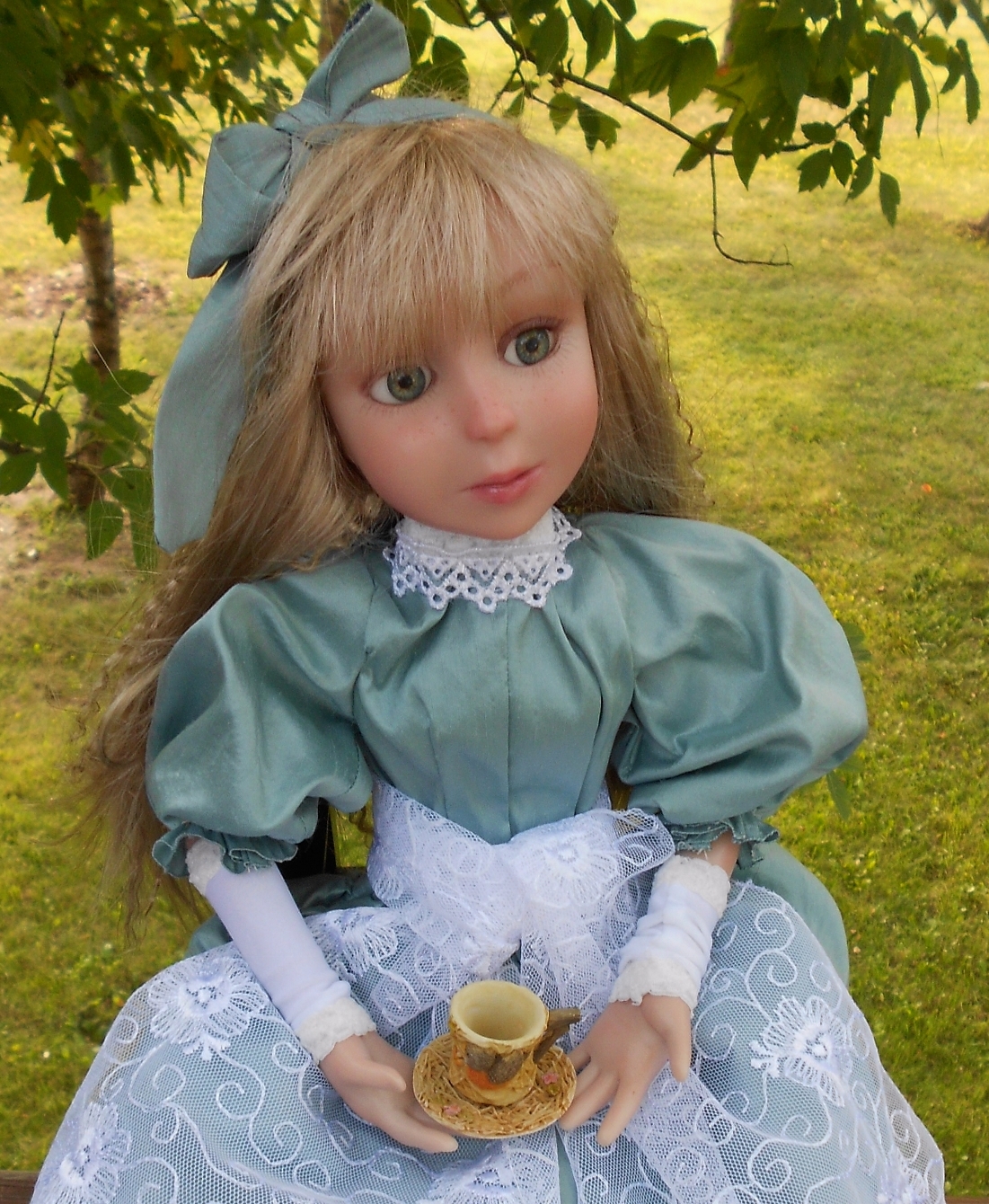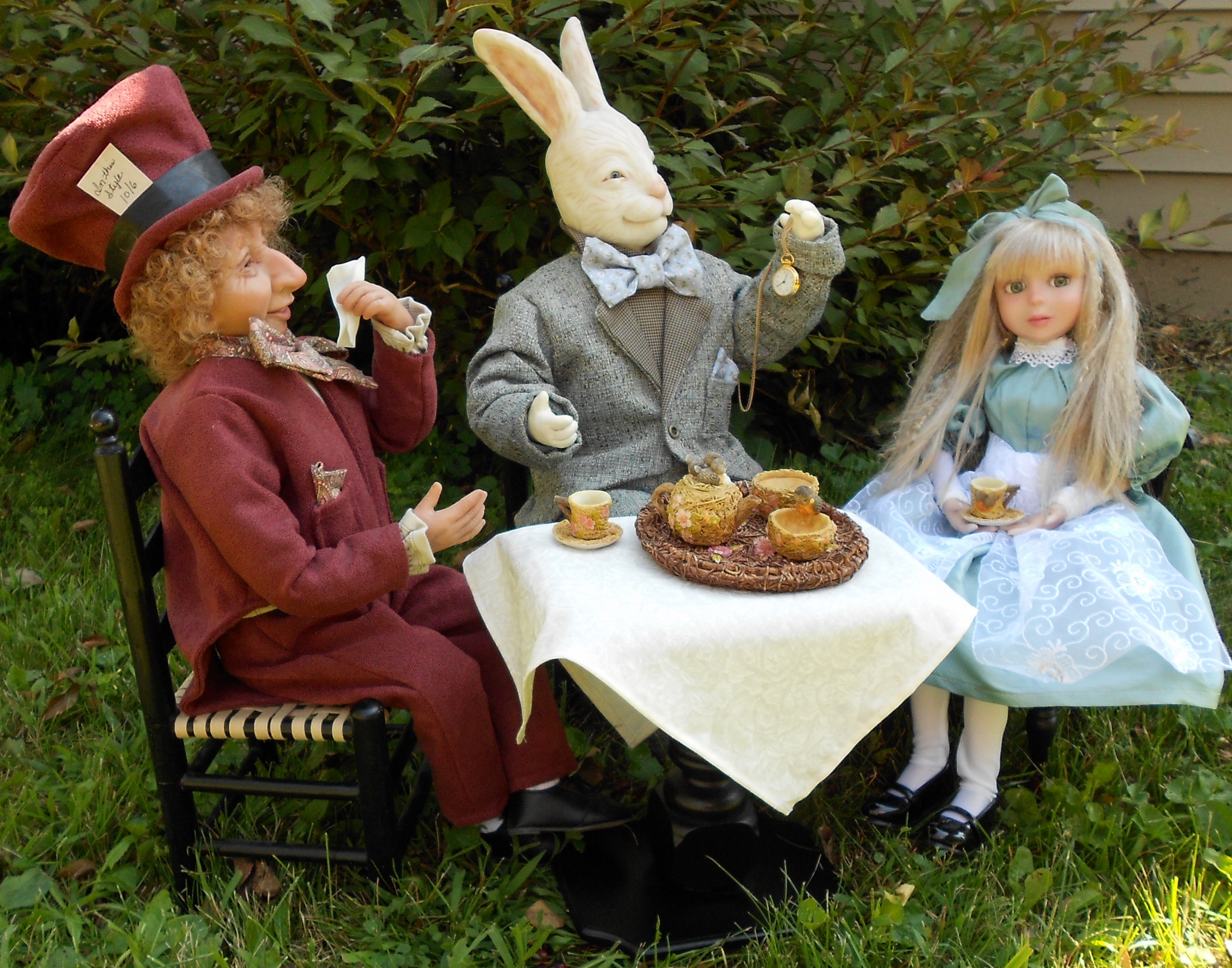 White Rabbit is approx. 26" tall if standing, and handsculpted in white polymer clay.
He has blue eyes, handsculpted in cernit, and is dressed in a suit of aqua and brown tweed, with a large satiny gold color bow tie. He holds a pocket watch in his left hand.
Mad Hatter is approx. 23" if standing. He is handsculpted in polymer clay. He is my favorite piece in this set- his expression says it all. His hat is handmade with hand-stitched edging and black leather band. His suit has tails in the back and a hanky in the front pocket, and of his outfit is a darker soft rose color in brushed heavy cotton fabric. His shirt is a flowery coordinating print with matching bow tie. He wears cute little black oxford shoes.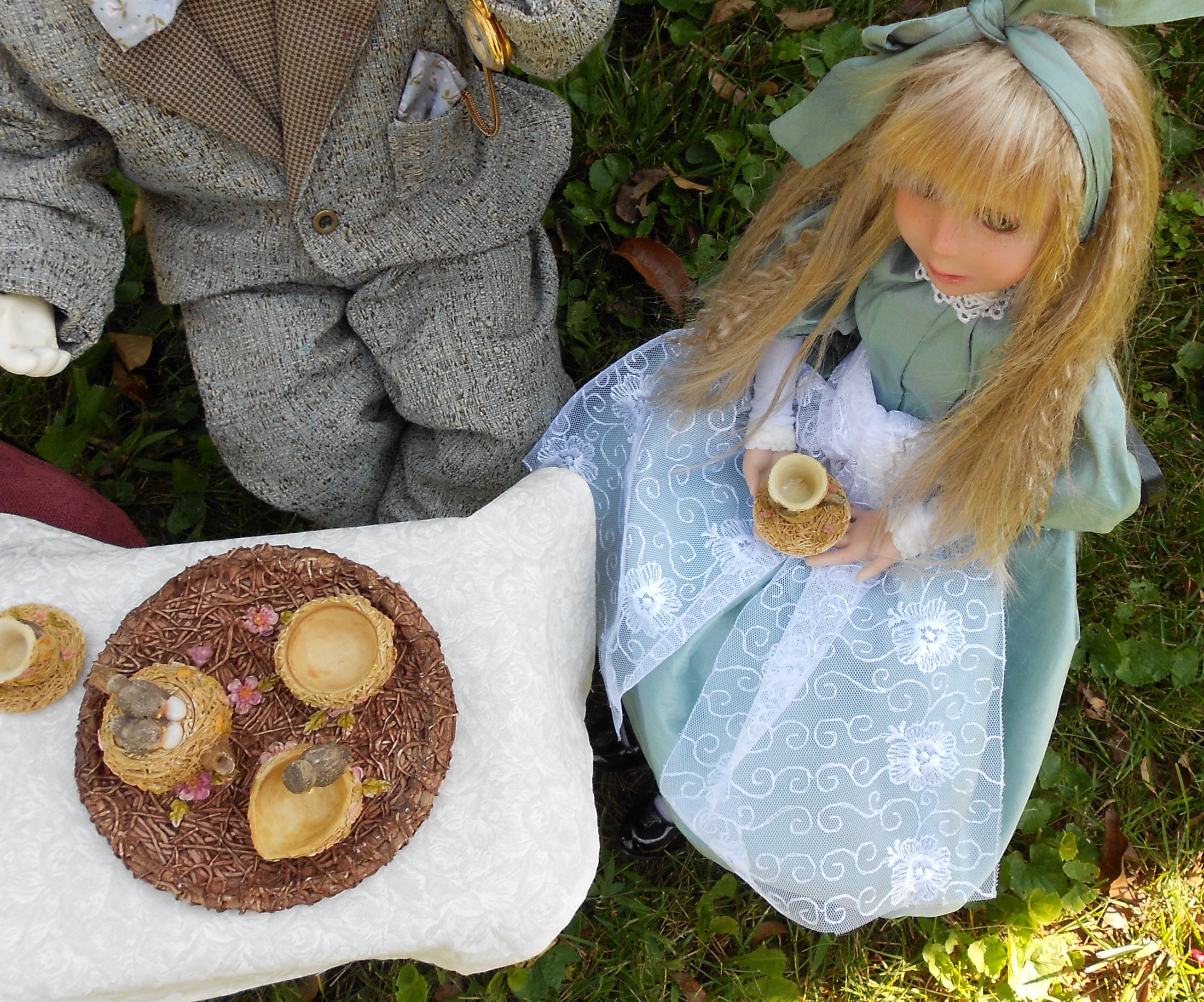 Accessories included: Bird nest Tea Set (resin) 3 black wood chairs -two have cane style seats. Black pedestal Table with handmade table cloth.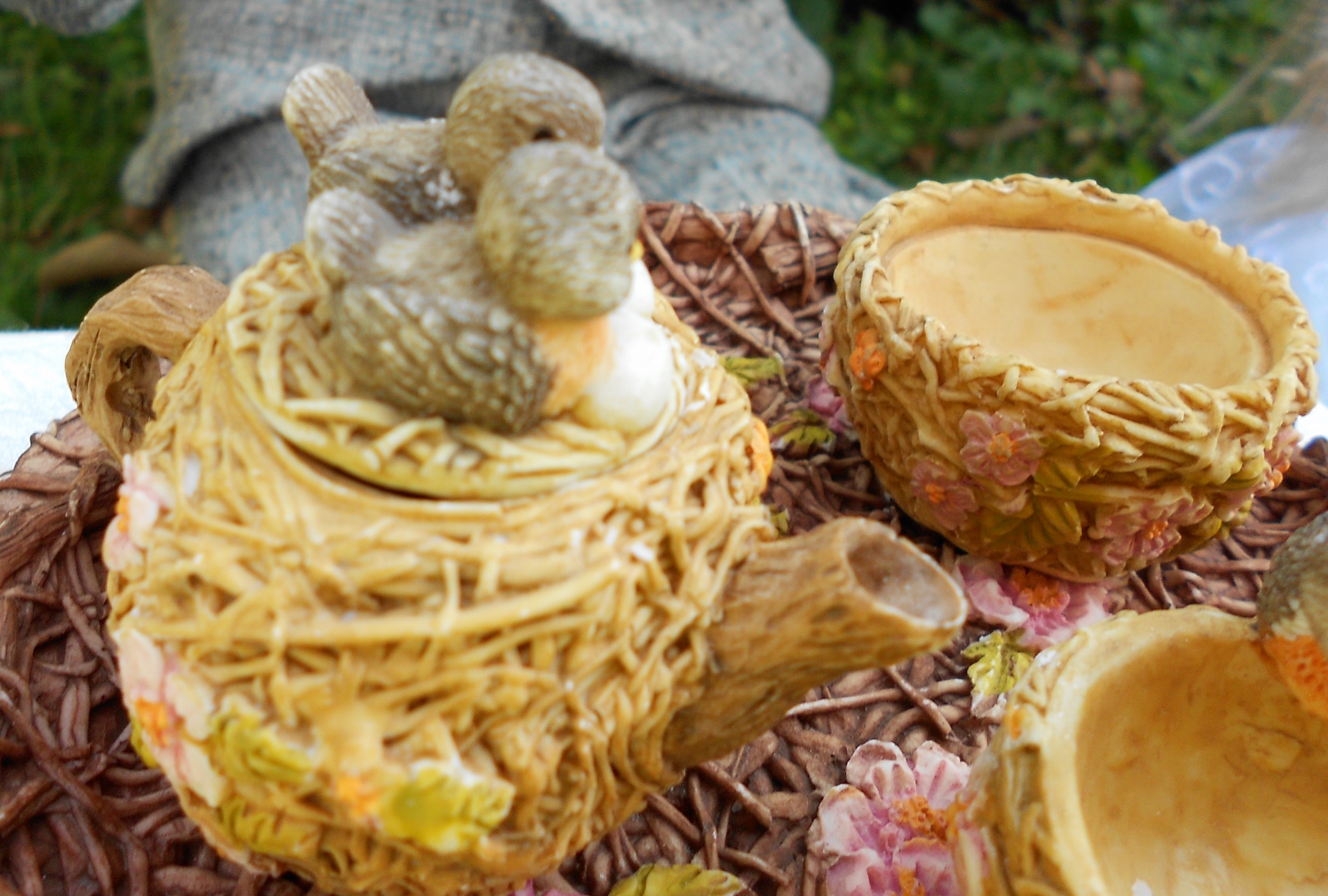 Now Available OOAK set. "Little Red and the Big Bad Wolf"
Many hours went in to this One of a kind set. Little Red doll is approx. 16" tall, jointed, resin, glass eyes (green), mohair wig, deep red wool cape, lace trimmed white under-dress, plaid apron, and adorable black laced-up boots, hand-knit Basket (by Kelcie Kleuskens) and faux bread.
Also Included is the Hand-sculpted 22" OOAK Wolf, approx. 22" tall, and made of paper mache and paper clay, painted, detailed and sealed with soft body, faux sheep's wool, and walking stick. Please email for pricing.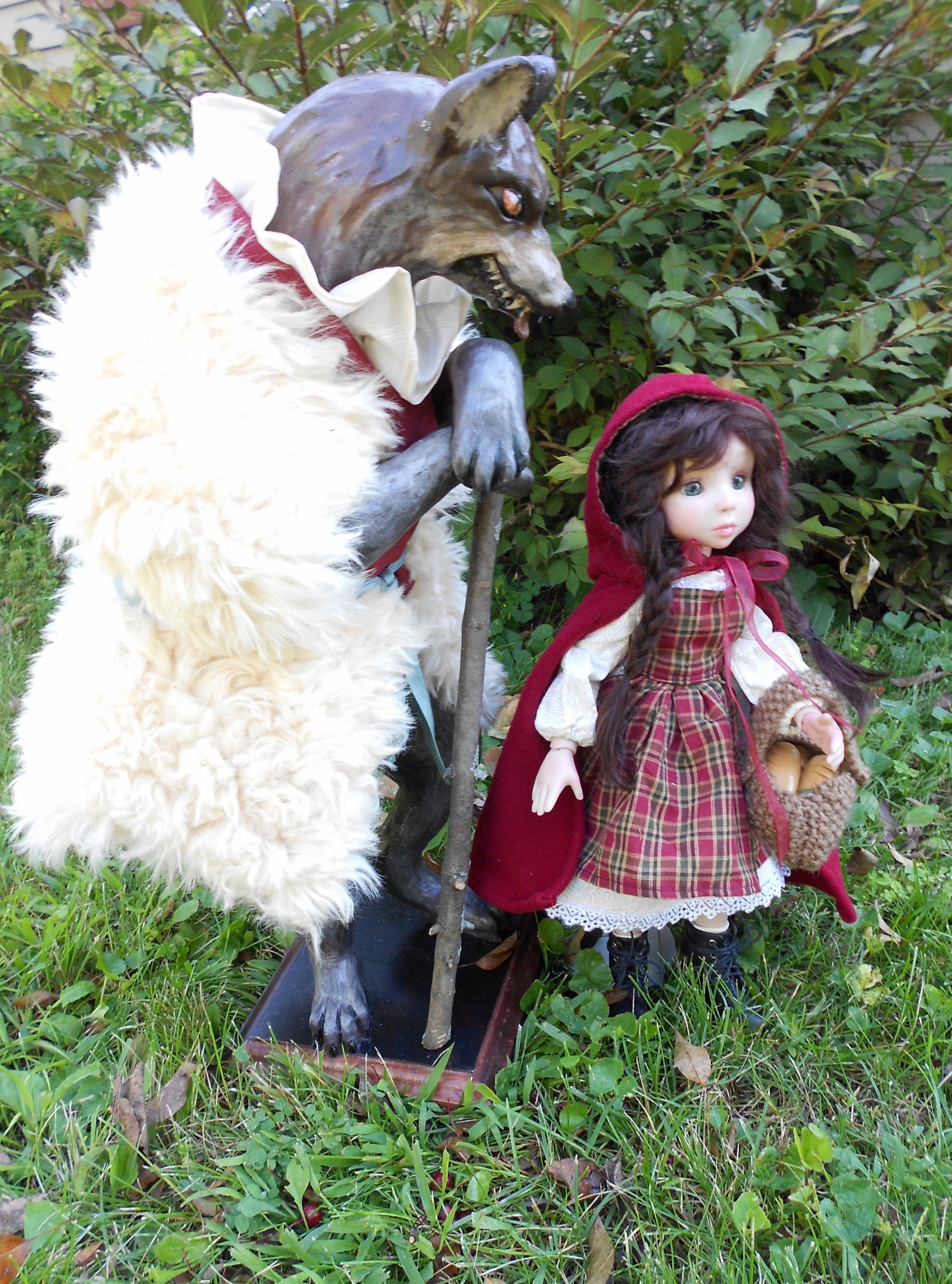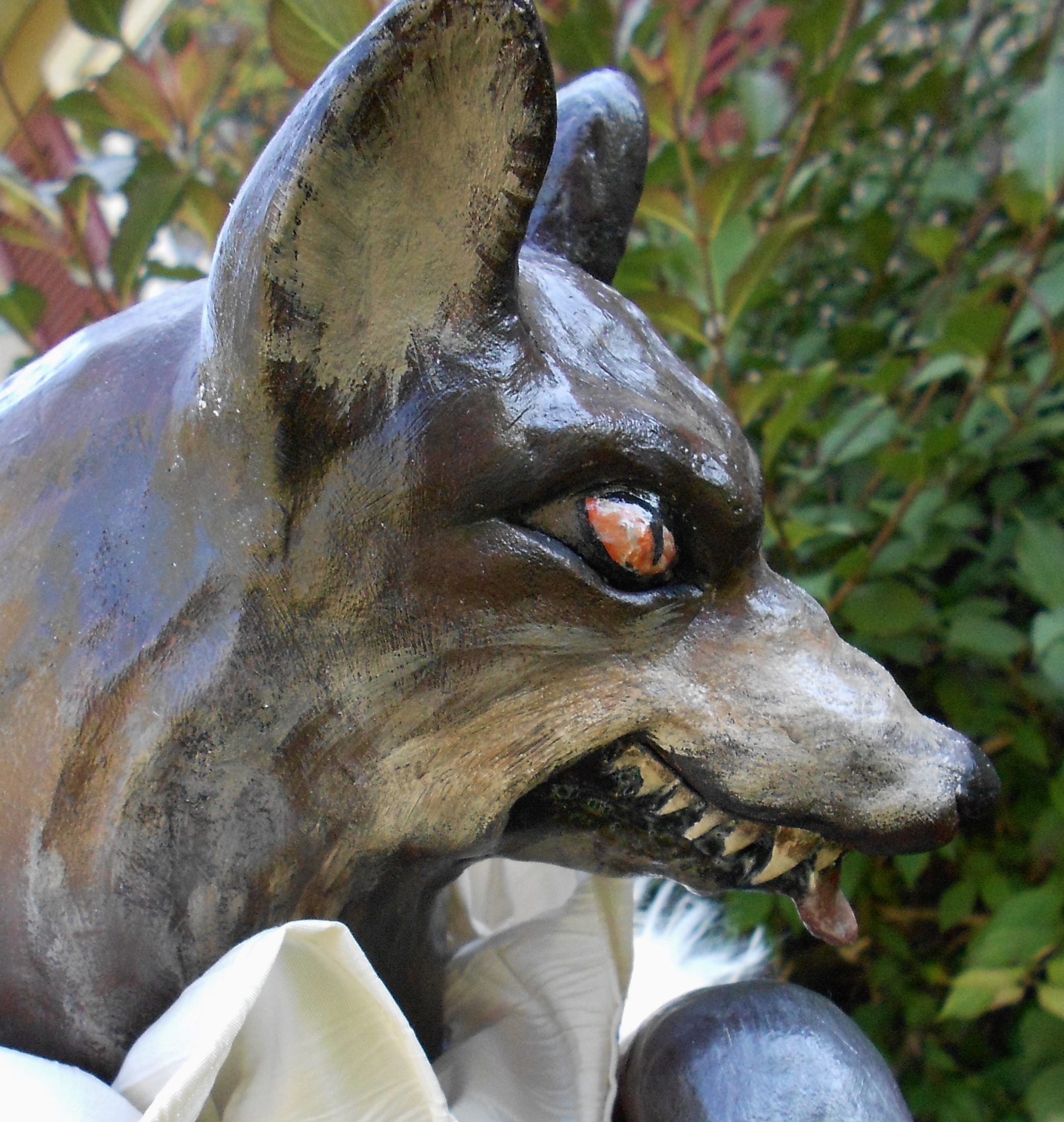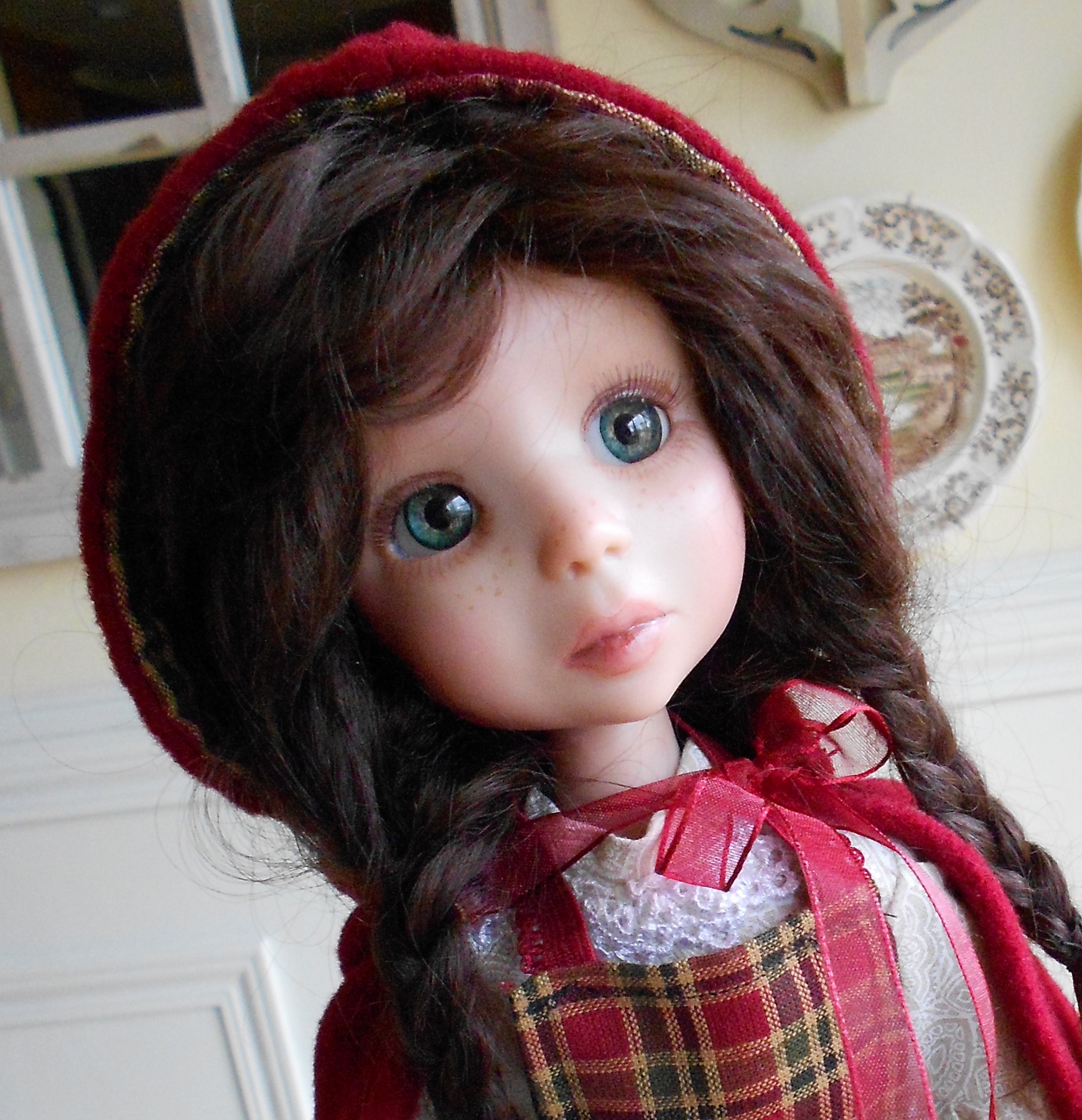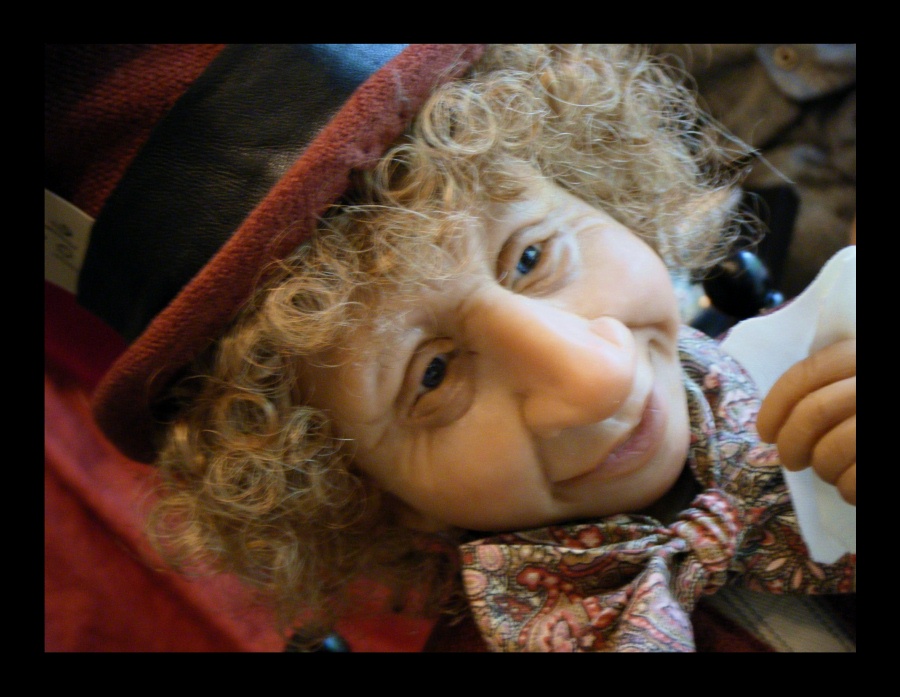 NOW Available OOAK "Little Red Riding Hood" -Large 26" Doll hand-sculpted head and hands, soft stuffed body, mohair wig, pretty blue eyes (glass), deep Red 100% wool cape.